Fewer people are aware that you may increase the refresh rate of your monitor by overclocking it. Overclocking a monitor is straightforward, read further
we'll go over how to accomplish it as well as the risks involved. Before learning how to do it let us first understand what is the risk involved in it.
RISK OF OVERCLOCKING MONITOR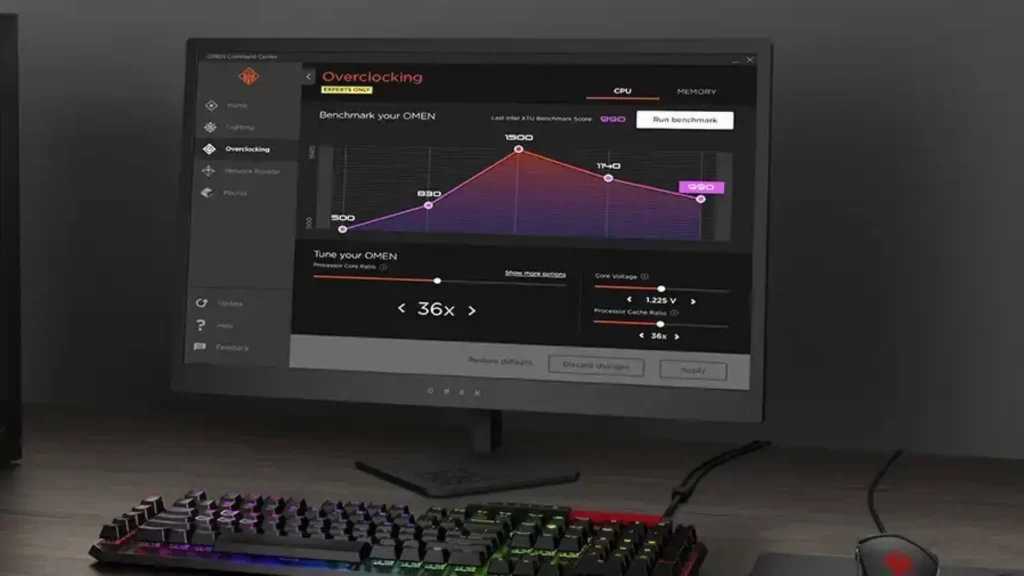 The greatest danger of overclocking is that it shortens the monitor's lifespan. It should only shorten the monitor's lifespan somewhat, but an increase in the refresh rate necessitates a quicker current, which increases the energy output.
Moreover, this increase in energy will draw more power from your power source and generate more heat within your computer, which will, in turn, wear down components over time.
Further, overclocking your monitor's refresh rate is unlikely to harm its internal hardware, although each monitor's capabilities vary.
Now read further to know whether overclocking is for every monitor or not
Not all panels are made equal, and if certain manufacturers have already applied a factory overclock, the hazards are significantly larger if you try to push the limitations even further. It's one of those instances where your mileage may vary.
Moreover, whether or whether you can raise the refresh rate is determined by the type of panel you have. Even inside identical monitors, the display screens are not made equal.
On your computer, you may see stories of large rises for some, but yours may not be that fortunate.
HOW TO OVERCLOCK YOUR MONITOR
1. Using Intel graphics
Custom resolutions and refresh rates can also be easily created using Intel's own graphics control interface.
Open the Control Panel for Intel HD Graphics.
Choose a display option.
Custom resolutions can be found on the left.
Fill in the width, height, and refresh rate you like.
Click Add.
If the lock-in is successful, reboot and repeat the procedures above to ensure you've selected the new one.
You'll be prompted and given the option to leave or try again if your display can't go any higher.
Custom Resolution Utility
This is an older method that may or may not work with all GPUs or Intel-integrated graphics. However, it appears to operate fine with AMD graphics.
Open CRU by clicking on it.
Further, two boxes will appear, one for detailed resolutions and the other for basic resolutions.
Add a detailed resolution under detailed resolutions.
Change the time to LCD standard by clicking on it.
Change the refresh rate to anything higher than the default; a 5Hz increment is a decent place to start.
Click the OK button.
Restart your computer.
After that, you'll need to modify the refresh rate in Windows 10, which is similar to any other overclocking approach.
Select display settings by right-clicking on the desktop.
Select Advanced Display Settings from the drop-down menu.
Select display adapter properties from the drop-down menu.
Select the appropriate refresh rate from the drop-down box on the monitor tab.
The monitor will not go dark if it has worked. If you raise it too high, the screen won't display anything and after 15 seconds, it will revert to the default settings.
Using the NVIDIA control panel
To begin, right-click on your desktop and go to your Nvidia control panel.
You are now on the "Change Resolutions" page.
Scroll down to the "Customize" box underneath "Resolution" on this page.
Next, choose "Create Custom Resolution" to enable resolutions not exposed by the display.
Moreover, it's better to leave the other options alone and only change the "Refresh Rate" from here.
Further, start by increasing the frequency by 5 Hz at a time, and keep in mind that most monitors, unless otherwise stated, can go up to roughly 15 Hz.
It's worth mentioning that depending on your GPU, connection type, and monitor capabilities, this number may be greater in some circumstances.
THE ADVANTAGES OF OVERCLOCKING YOUR MONITOR
The refresh rate of your monitor indicates how many times per second the image is refreshed, and for most people, 60Hz is sufficient.
Understanding the advantages is as simple as comprehending what a refresh rate is. However, higher frame rates are associated with more powerful graphics cards.
Moreover, screen tearing can occur when your GPU's frame rate is out of sync with your refresh rate of 60Hz +120 FPS, resulting in a bumpy experience.
You can minimize part of this by increasing your refresh rate to match your frame rate as closely as possible.
Frequently Asked Questions
Is it safe to overclock monitors?
It will only shorten the monitor's lifespan somewhat, but a rise in the refresh rate necessitates a faster current, which increases the energy output. Furthermore, overclocking won't affect your monitor too much. However, keep in mind that you are doing so at your own risk.
Is it worth it to overclock the monitor?
As long as the entire PC system can manage the adjustment, an overclocked monitor with a higher refresh rate can display visuals faster and more smoothly.
Is overclocking a PC bad?
Overclocking might harm your computer's processor, motherboard, and, in certain situations, RAM.
Is overclock well for gaming?
The more you overclock your GPU, the more processing power you gain, which translates to faster multimedia file rendering and smoother gameplay.
Is it safe to overclock the monitor to 75Hz?
60 Hz monitors can usually be overclocked to at least 75 Hz. Most monitors can handle a few Hz at the very least. Going up to 75-80 Hz should be no problem.
CONCLUSION
We've reached the end of this article, and we now know that overclocking is a simple but effective way to boost the settings on your monitor.
Whether you play video games for fun or work, your display will undoubtedly benefit from an upgrade in graphics.
Furthermore, remember to exercise caution and gradually raise the refresh rate. It will ensure that your display operates within its parameters and does not cause any problems.